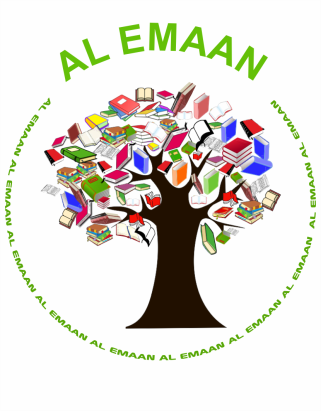 Our Vision
We endeavour to provide an education built around an Islamic ethos within a caring environment where all children from all backgrounds are valued and cared for. Our logo is inspired from a Quranic parable:
A goodly word as a goodly tree, whose root is firmly fixed, and its branches extended to the sky. Giving its fruit at all times.
This encapsulates our nursery's vision. We want to cultivate our children in becoming the best they can be and become responsible and upstanding citizens within the community.
Children develop quickly in the early years, and we aim to do all that we can to help our children have the best possible start in life, including spiritual, emotional and social well-being.
Through the daily application of prophetic mannerism, morals and etiquettes, we enable children to develop amiable personalities, talents and abilities.
Your child is at a crucial stage in his/her development with research showing that children learn more rapidly in the first seven years of their life than any other time. It is therefore important that the children are given every opportunity to fulfil their potential. The aim of Al Emaan nursery is to provide our children a safe, caring and stimulating environment where they can learn and experience a variety of new activities through play.
We have been established since 2016 and are aiming to create an ever evolving exciting nursery that will positively resonate in your child's memories and development.
We believe in partnerships and work closely with parents and the local community to achieve what is best for all of our families. If at any time you want to make an appointment to discuss an issue or just chat about your child please don't hesitate in doing so. Our website will introduce you to our staff team, nursery information, and our varied ways of working but please contact us if you need any more details.
Thank you for visiting us.